Introducing the most advanced captioned telephone available!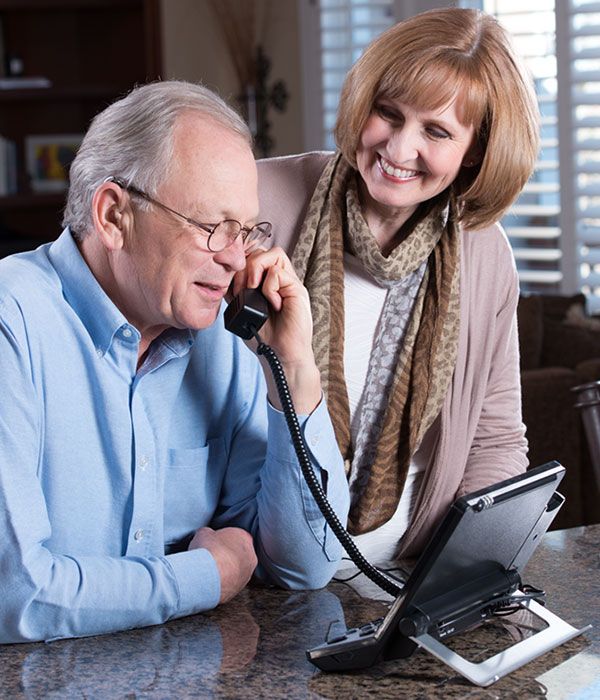 If hearing on the phone is the problem, Hamilton® CapTel® is the perfect solution.
You've read captions on TV – now imagine reading captions on your telephone. This is what the Hamilton CapTel phone is all about.
Listen and read captions of what's said on every call – incoming and outgoing.
Integrated answering machine "captions" your voice messages.
Adjustable volume control (up to 40dB gain) ensures comfortable listening levels.
A nationwide service – available 24/7 at no cost to the user.
Requires a telephone line and a high-speed Internet connection.